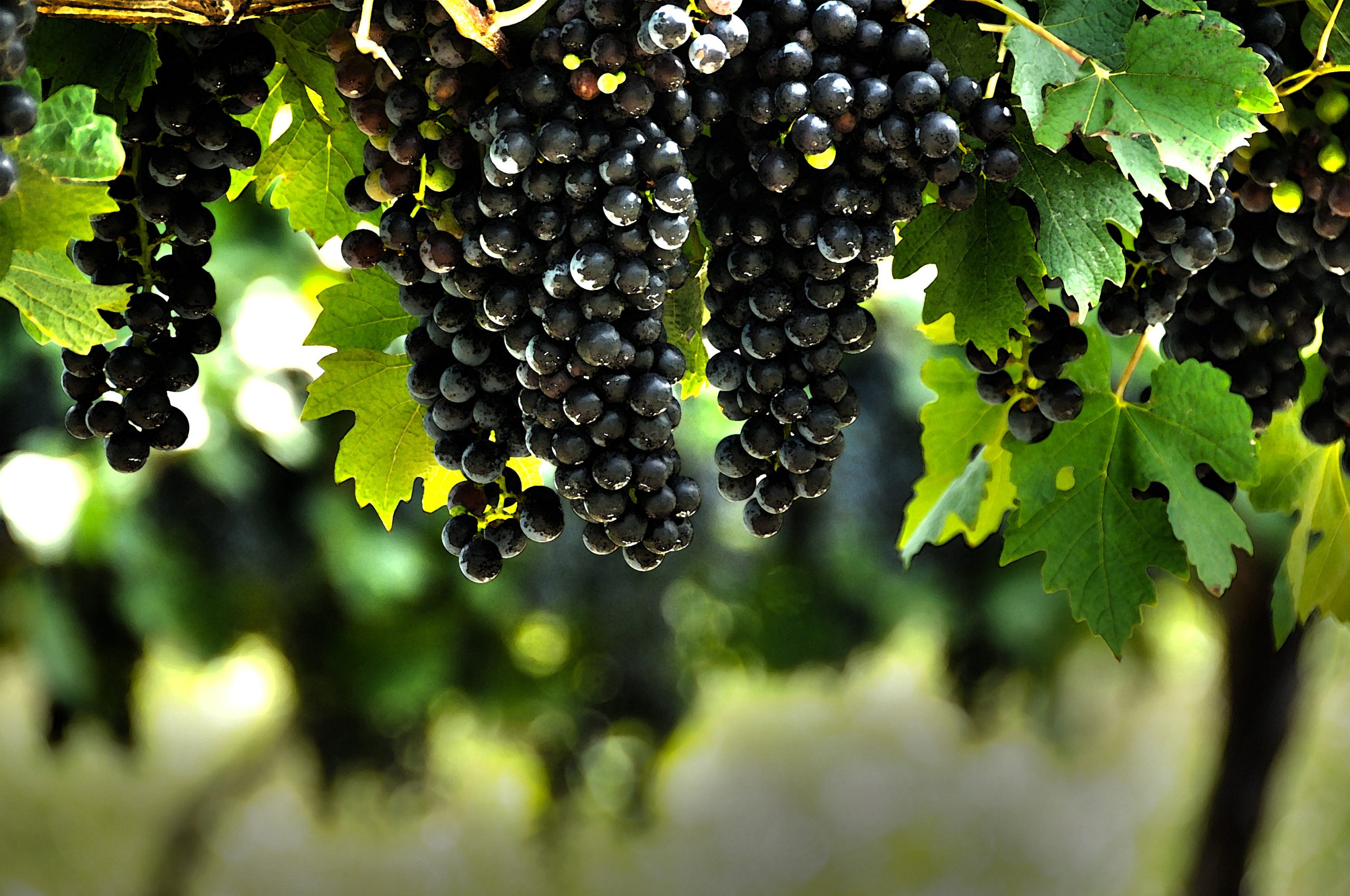 Author: Randy Hamilton
Originally Published, Coastal Palate Magazine, April/May 2023

Over the last century, Zinfandel has become synonymous with California's wine country. The grape is grown in many parts of California, including Napa Valley, Sonoma County, the Sierra Foothills, and the central coast. Recently the town of Lodi, located in the central coast valley, has garnered a lot of attention with regard to its old vine Zinfandels known for their bold, fruity flavors and full-bodied texture. Some of Lodi's vines are over 100 years old.
As much as Zinfandel is associated with California, it is not an indigenous California grape. For many years, the origin of Zinfandel was a mystery. Some believed that the grape was native to California, while others thought it was brought over from Europe. It wasn't until the 1990s that DNA testing finally revealed that Zinfandel was actually the same grape as Primitivo, a variety that is widely planted in Southern Italy. However, the grape has a long and storied history in the state, dating back to the mid-1800s, when it was first introduced by immigrants from Europe and other parts of the world who were drawn to California by the Gold Rush.
Zinfandel quickly became popular among these early winemakers, as it was a hardy and vigorous grape that thrived in California's warm, sunny climate. By the late 1800s, Zinfandel was one of the most widely planted grape varieties in the state, and it was used to produce a wide variety of wines, ranging from light, fruity reds to rich, port-style wines.
One of the pioneers of the Zinfandel revival was Joel Peterson, the founder of Ravenswood Winery. Peterson believed that Zinfandel had been unfairly maligned, and he set out to prove that the grape could produce complex, nuanced wines that could rival the finest Cabernets and Pinot Noirs. He worked with old-vine Zinfandel grapes from some of California's most historic vineyards, and he developed a style of winemaking that emphasized the grape's natural fruitiness and spice. Peterson's efforts paid off, and his Zinfandel wines quickly gained a loyal following among wine lovers and critics.
Lodi isn't the only California region with old Zinfandel vines. Jackass Vineyards' Martinelli, located in Sonoma County, has produced one of the most iconic and sought-after old-vine Zinfandel wines since 19434. The origins of Jackass Vineyards date back to 1887 when, shortly after arriving from Italy, Giuseppe Martinelli purchased 44 acres of land known as the "Racoon Farm" in an area that would later become known as the Russian River Valley AVA. He planted many varieties including Zinfandel, Syrah, Petite Sirah and Carignane among other varietals with the little plot being over 6 acres wide thus allowing each variety's expression to shine on its own while adding complexity when all are blended together. 
Today, the grape is used to produce a wide variety of wines, ranging from light, easy-drinking reds to rich, full-bodied wines that are aged for several years in oak barrels. Zinfandel is also an important component in many California blends, including the popular "Rhone-style" blends that combine Zinfandel with other Rhone varietals like Syrah and Grenache.
While the majority of wines made from the Zinfandel grape are dry reds, White Zinfandel is a type of rosé wine that is also is created from the Zinfandel grape variety. Unlike traditional Zinfandel wines, which are made from red grapes and have a deep red color, White Zinfandel is made by removing the skins of the grapes before fermentation, which results in a lighter, pink color.
White Zinfandel became popular in the United States in the 1980s and 1990s, particularly among new wine drinkers who were looking for a sweet, easy-drinking wine that was less intimidating than traditional red wines. White Zinfandel is often made in a sweet or off-dry style, with flavors of strawberry, raspberry, and watermelon, and it is usually served chilled.
Wine critics and enthusiasts are quick to dismiss white zinfandel as a simple, mass-produced wine, but there are many high-quality examples of the style that are produced by skilled winemakers. Some of these wines are made in a drier style, with flavors of citrus and stone fruit, and they can be an excellent pairing with a wide range of foods.